Interested in High Leverage Bridge Loans?
Call (310) 859-0488 or request a quote.
An expert will call you back when it's convenient for you. Click below to get started.
High Leverage Bridge Loans
High-end residential developer financing and
bridge loans.
Whether you need bank-financed or a bridge construction loan, Insignia Mortgage has long-standing relationships with lenders who will close on time make fast decisions and honor their terms.
Loans from $500,000 up to $25 million.Loans from $500,000 up to $25 million.
Up to 80% loan-to-value, or up to 100% with  cross-collateralization.
No tax returns required to qualify.
Foreign borrowers ok.
Close as quickly as 14 days.
BRIDGE LOANS
UP TO $25 MILLION
7.990%
8.334% APR


I have done business with Chris Furie for over 20 years and I look to Chris and Damon to source financing on my most complex transactions that require an out-of-the-box lending solution.

Kurt Rappaport, Westside Estate Agency, Wall Street Journal #4 Ranked Realtor 2013
I want to thank you for your help in getting me my loan. You not only got me a great loan that I'm very happy with, but you stayed on it from beginning to end and made me feel very comfortable through the process. You are the best in the business and I would suggest you to anyone buying a house.

Jay Luchs, Newmark Grubb Knight Frank
For over 14 years, I have used Chris' services to obtain mortgage loans for many of my high-end clients as well as my own mortgage needs. He consistently provides the best terms and rates available in the market place. I will continue to recommend him to my friends and clients in the future.

Joyce Rey, Executive Director Coldwell Banker Previews International
Chris is highly attuned to the needs of the borrower and tailors his loan recommendations accordingly. No matter how complex the terms may be, I can always count on Chris to deliver my clients the best deal possible, on time and without fail.

Jade Mills, Estates Director Coldwell Banker – Beverly Hills
Our Bridge Loan Program has the following added features: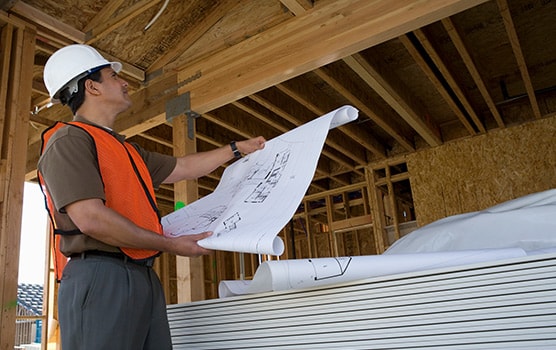 Introducing Our
New 5/5 ARM Program
Learn more about the new balanced 5/5 ARM up to 4.5 million. Low rates! Rate adjusts every 5 years up to 2% max each time.
Call us today to learn more
310-859-0488
Transaction Spotlight
The Situation
We recently closed on a $4.50 million spec purchase with 80% lender financing in the Hollywood Hills.
The Solution
Insignia Mortgage found a hedge fund in New York to provide construction financing with no-income verification for the purchase, which was a teardown with a planned high-end redevelopment. The home and the current owner were in litigation with a neighbor and further completing the deal, part of the home had been torn down and the bedroom and kitchen walls had been demolished.
The Loan Details
$3.6 million dollar construction loan
12-month term
9.99% APR, plus 2.5% points
Interest Only – interest paid only when money drawn
No prepayment penalty
17-day close of escrow
Sign up for our Newsletter
Get our weekly market update & rate sheet
(Visited 1,272 times, 1 visits today)