Interested in Traditional Loans?
Call (310) 859-0488 or request a quote.
An expert will call you back when it's convenient for you. Click below to get started.
Traditional Loans
Access a Wide Range of Interest-Only & Amortizing Loans
Knowing which lender to take submit an A paper-high quality and straightforward loan application to is key. Insignia Mortgage has identified both regional and money center U.S. banking institutions that offer competitive terms for both conforming and jumbo loans for both salaried and self-employed borrowers.
Competitive 30-year and 15-year fixed rate mortgages up to $10 million.
First-time homebuyer programs available with 10% down on an interest-only and fixed rate loan programs up to $2 million purchase price with no mortgage insurance (MI).
Non-occupant co-borrower permitted.
Interest-only Adjustable Rate Mortgages (ARMs) up to $25 million.
Special programs designed for high-net-worth borrowers who are willing to bring assets over to the lender.
Zero-point loan options available with lender credit toward closing costs.
FIXED RATE PROGRAMS
Fixed Rate Loans
Rate
APR
3.875%
4.000%
3.375%
3.595%


I have done business with Chris Furie for over 20 years and I look to Chris and Damon to source financing on my most complex transactions that require an out-of-the-box lending solution.

Kurt Rappaport, Westside Estate Agency, Wall Street Journal #4 Ranked Realtor 2013
I want to thank you for your help in getting me my loan. You not only got me a great loan that I'm very happy with, but you stayed on it from beginning to end and made me feel very comfortable through the process. You are the best in the business and I would suggest you to anyone buying a house.

Jay Luchs, Newmark Grubb Knight Frank
For over 14 years, I have used Chris' services to obtain mortgage loans for many of my high-end clients as well as my own mortgage needs. He consistently provides the best terms and rates available in the market place. I will continue to recommend him to my friends and clients in the future.

Joyce Rey, Executive Director Coldwell Banker Previews International
Chris is highly attuned to the needs of the borrower and tailors his loan recommendations accordingly. No matter how complex the terms may be, I can always count on Chris to deliver my clients the best deal possible, on time and without fail.

Jade Mills, Estates Director Coldwell Banker – Beverly Hills
Our No Tax Return Program utilizes the following alternative financial documentation: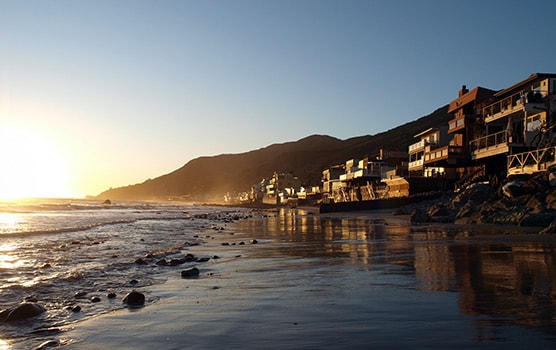 Introducing Our
New 5/5 ARM Program
Learn more about the new balanced 5/5 ARM up to 4.5 million. Low rates! Rate adjusts every 5 years up to 2% max each time.
Call us today to learn more
310-859-0488
Transaction Spotlight
We helped a two-income family purchase $1 million primary residence purchase with a loan of 80% of the purchase price. The family was looking for a very competitive 30-year fixed rate mortgage interest rate and needed to close in under 30 days.
$800,000 loan amount

30-year fixed rate mortgage

3.597% APR

No banking relationship required

Closed on time!
Sign up for our Newsletter
Get our weekly market update & rate sheet
(Visited 65 times, 1 visits today)