Interested in No Tax Return Loans?
Call (310) 859-0488 or request a quote.
An expert will call you back when it's convenient for you. Click below to get started.
No Tax Return Loans
The Ideal Mix of Customized Products and
Core Expertise for the Self-Employed and Recently Retired.
Insignia Mortgage structures customized no-tax return loan programs for self-employed, real estate professionals, and retired borrowers who have excellent credit and strong liquid reserves, and/or balance sheet. Whether you are looking to purchase a new home, refinance an existing home, or take cash out from your home, Insignia Mortgage has access to a variety of lending sources to match clients' unique financials with the most discerning lenders.
Ideal for investors who are self-employed or retired. Stated income options available in certain circumstances with attractive rates
Primary, vacation, and investment properties are eligible.
Loans from $500K to $25 million and loan-to-value (LTV) up to 90% of property value.
One-year tax return, CPA-prepared financial statement, and 12-month bank statement jumbo loan programs available.
Non-traditional underwriting: income statement and balance sheet analyzed including non-liquid assets such as real estate assets, private stock, and art.
Revocable, Irrevocable, LLC, LP or corporate entity structures all welcome.
Unique solutions for adjustable rate mortgages (ARM's) that are about to or have reset to a higher interest rate, including long-term interest only loan options.
One-year tax return, CPA-prepared financial statement, stated income business purpose and 12-month bank statement jumbo loan programs available.
5/5 Interest Arm Only
4.125%
4.941%APR
(Min loan $500,000 to $4,500,000)
Designed to adjust only once every 5 years.Excellent hedge against rising rates. Call for details
(310) 859-0488


I have done business with Chris Furie for over 20 years and I look to Chris and Damon to source financing on my most complex transactions that require an out-of-the-box lending solution.

Kurt Rappaport, Westside Estate Agency, Wall Street Journal #4 Ranked Realtor 2013
I want to thank you for your help in getting me my loan. You not only got me a great loan that I'm very happy with, but you stayed on it from beginning to end and made me feel very comfortable through the process. You are the best in the business and I would suggest you to anyone buying a house.

Jay Luchs, Newmark Grubb Knight Frank
For over 14 years, I have used Chris' services to obtain mortgage loans for many of my high-end clients as well as my own mortgage needs. He consistently provides the best terms and rates available in the market place. I will continue to recommend him to my friends and clients in the future.

Joyce Rey, Executive Director Coldwell Banker Previews International
Chris is highly attuned to the needs of the borrower and tailors his loan recommendations accordingly. No matter how complex the terms may be, I can always count on Chris to deliver my clients the best deal possible, on time and without fail.

Jade Mills, Estates Director Coldwell Banker – Beverly Hills
Our No Tax Return Program utilizes the following alternative financial documentation: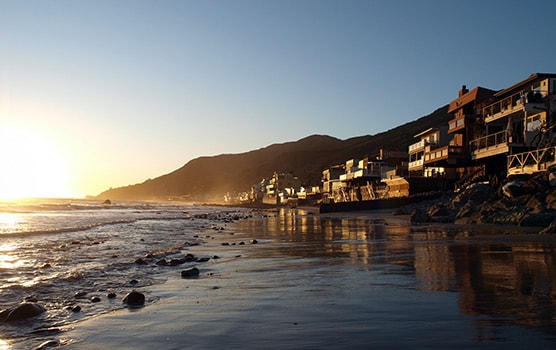 Introducing Our
New 5/5 ARM Program
Learn more about the new balanced 5/5 ARM up to 4.5 million. Low rates! Rate adjusts every 5 years up to 2% max each time.
Call us today to learn more
310-859-0488
Transaction Spotlight
The Situation
We recently helped a client who had already owned over 25 different tax entities and over 20 different properties to purchase a $8.5 million primary residence with 55% lender financing.
The Solution
Insignia Mortgage underwrote the cash flow and approximate net equity in borrower's real estate holdings, and verified the down payment from several business bank accounts. A vesting structure was set up to a corporation with a foreign trust as the beneficiary.
The Loan Details
$4.75 million loan amount
7/1 ARM
3.788% APR
No prepayment penalty on a 30-year term
40-day close of escrow
Sign up for our Newsletter
Get our weekly market update & rate sheet
(Visited 22,346 times, 1 visits today)